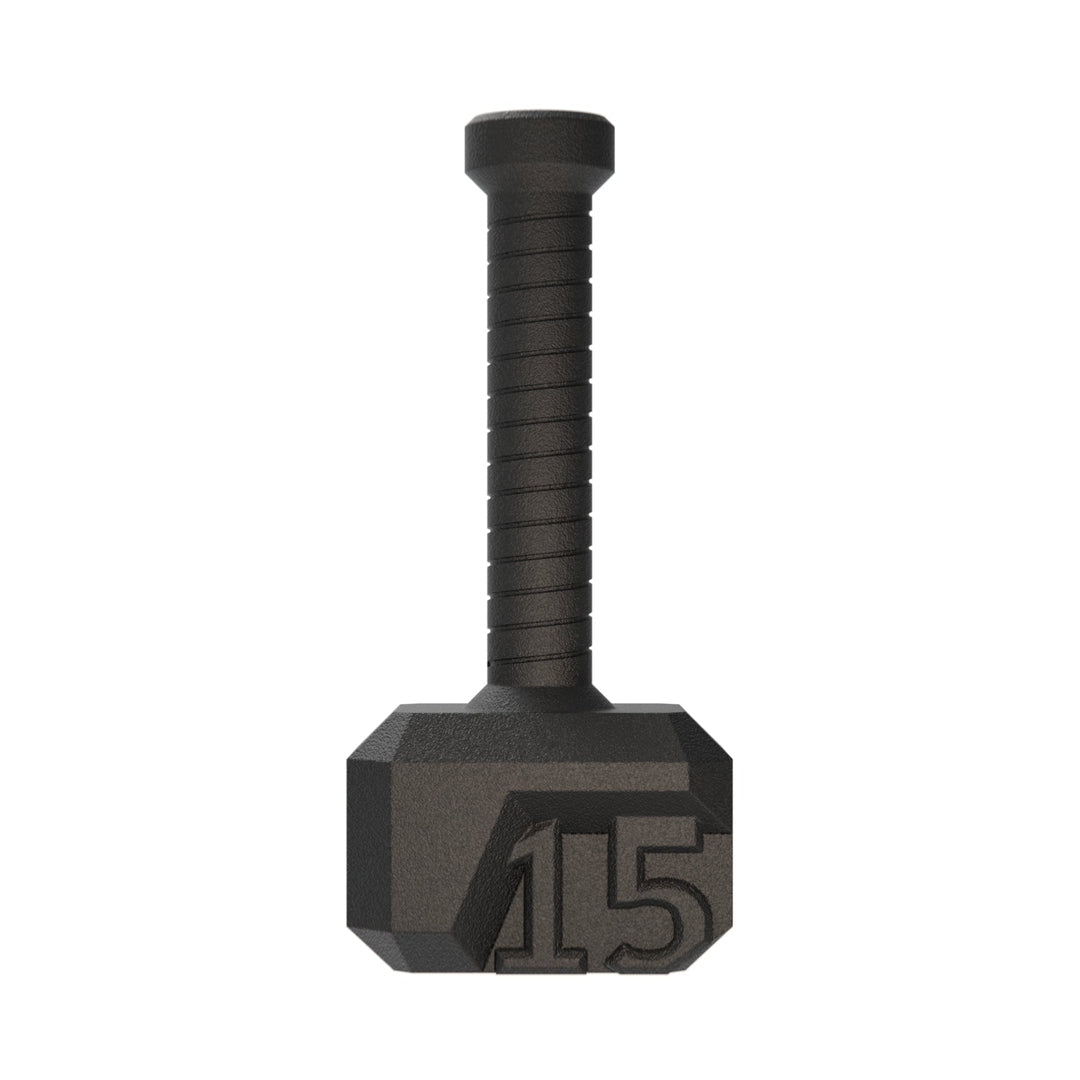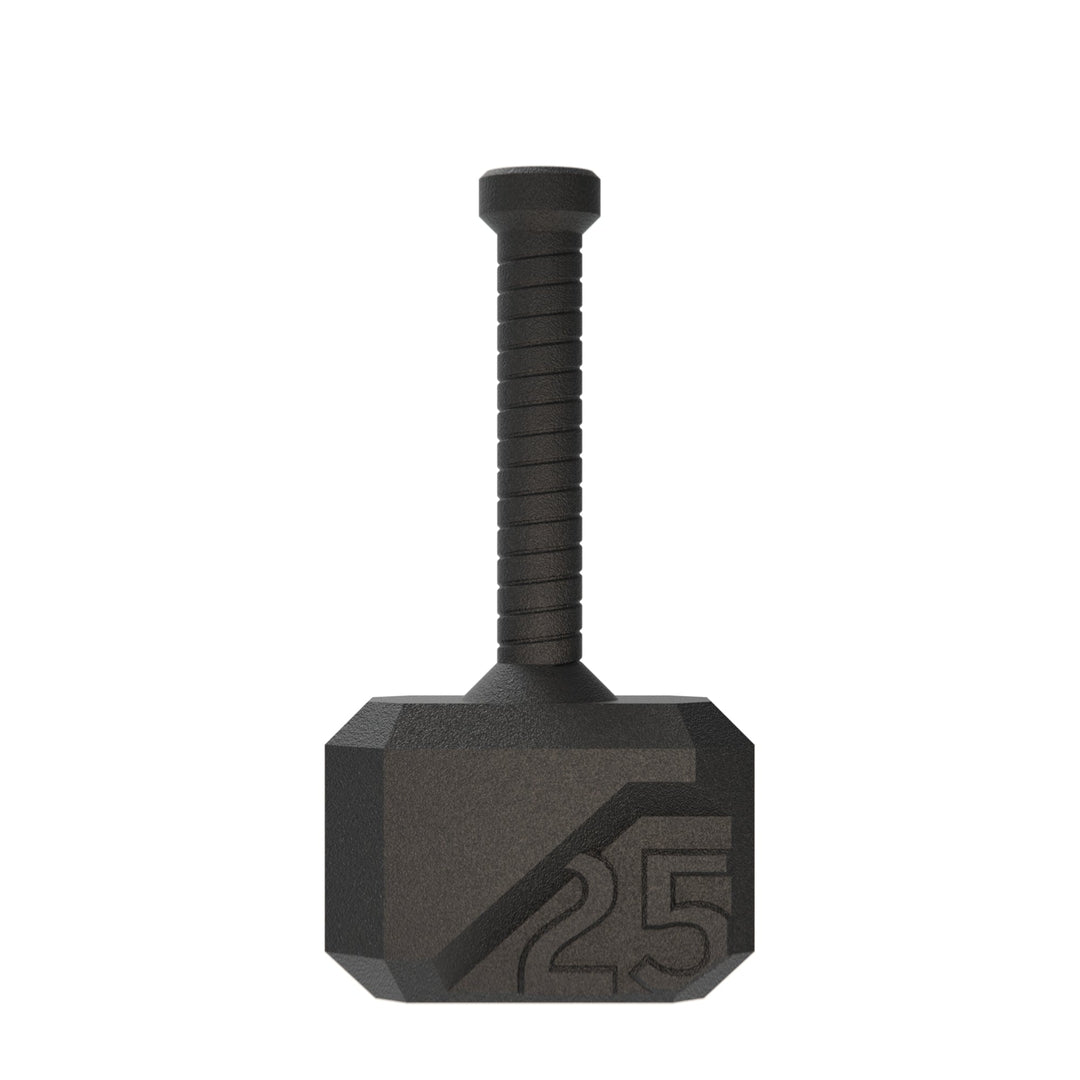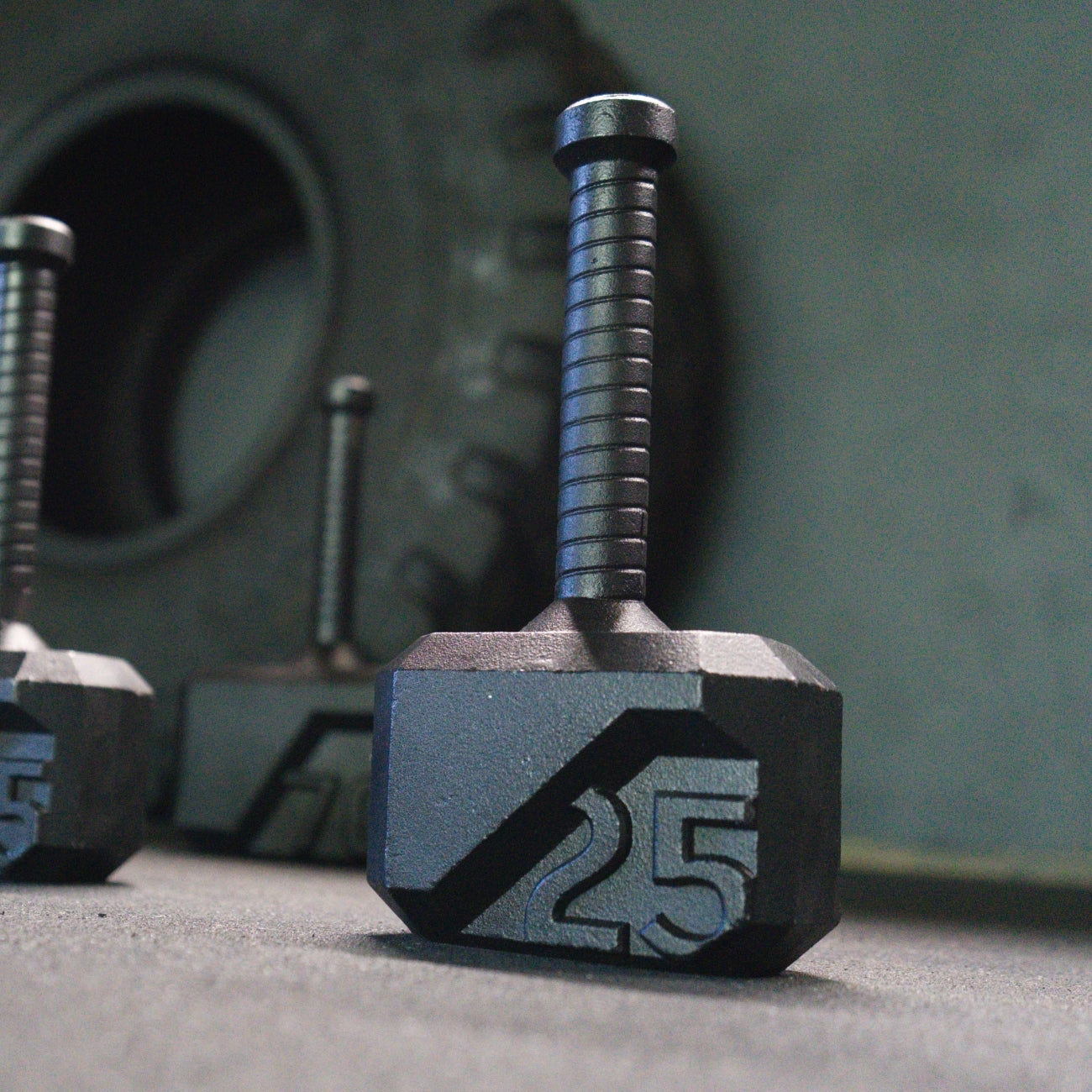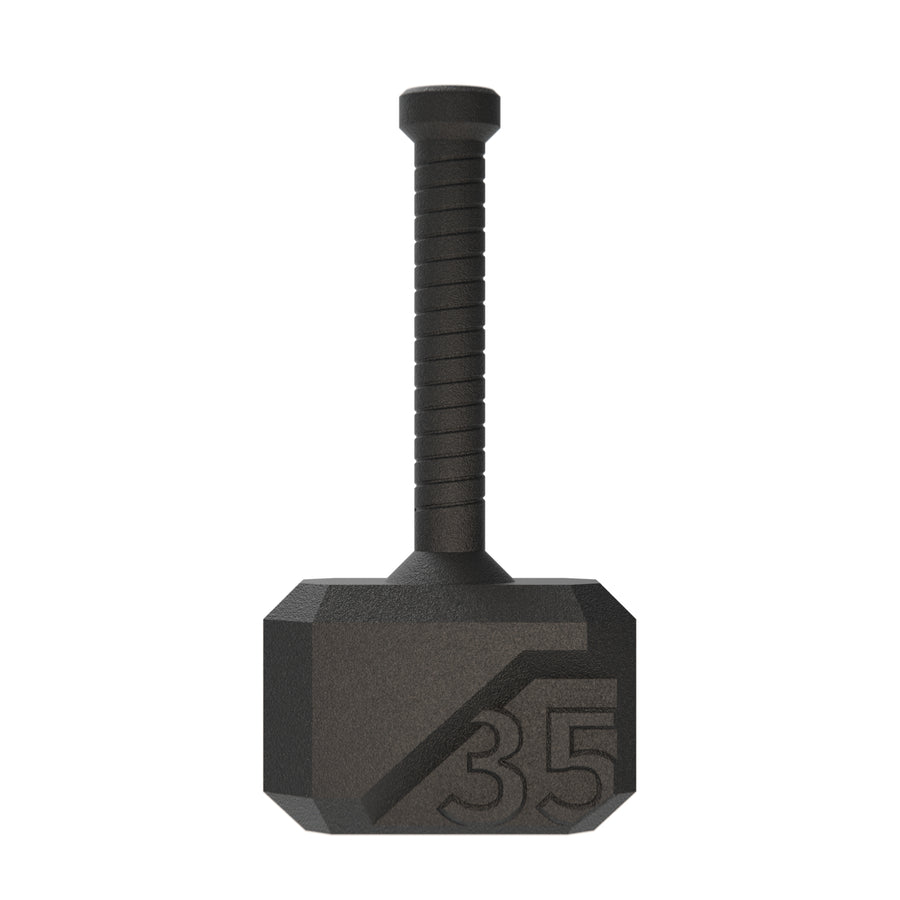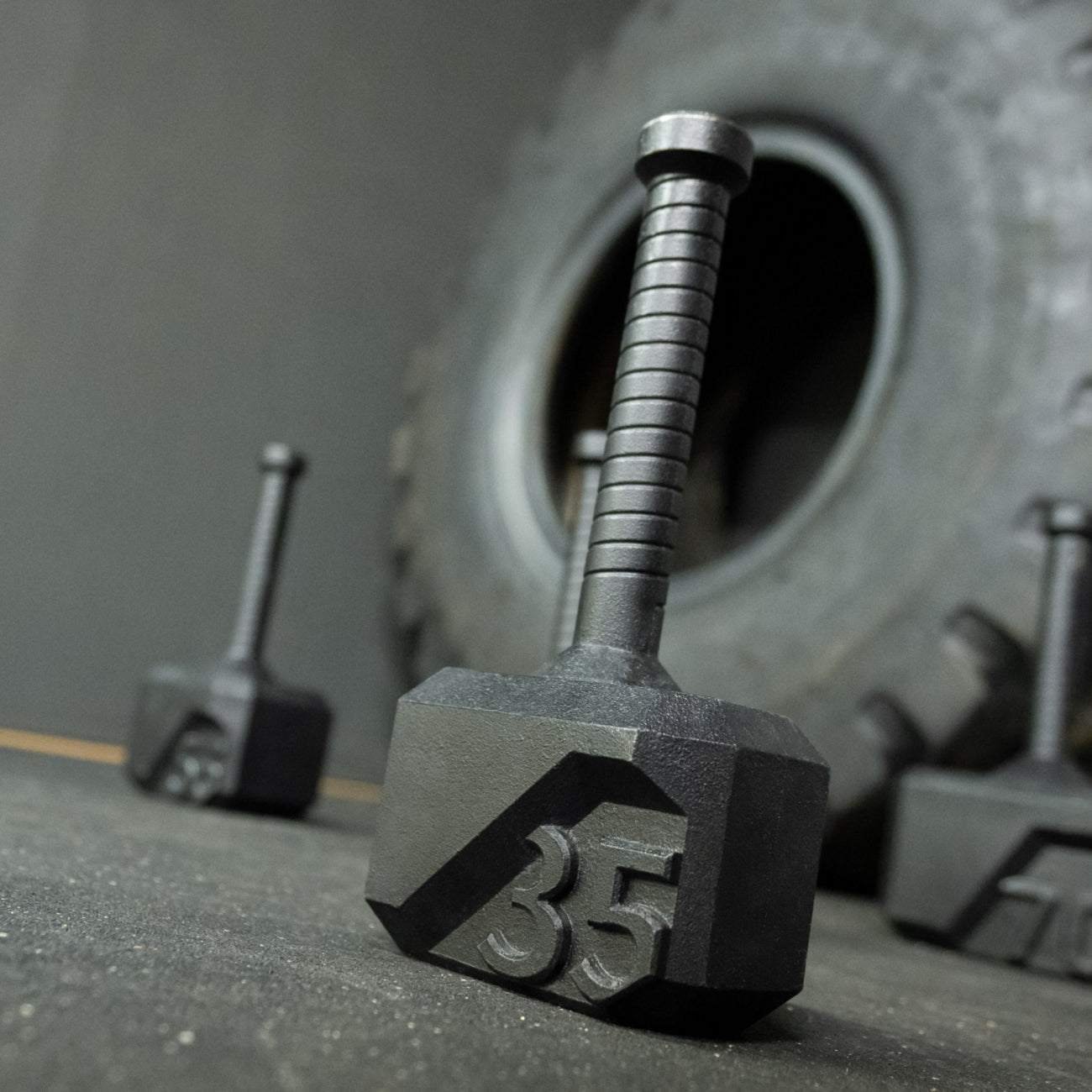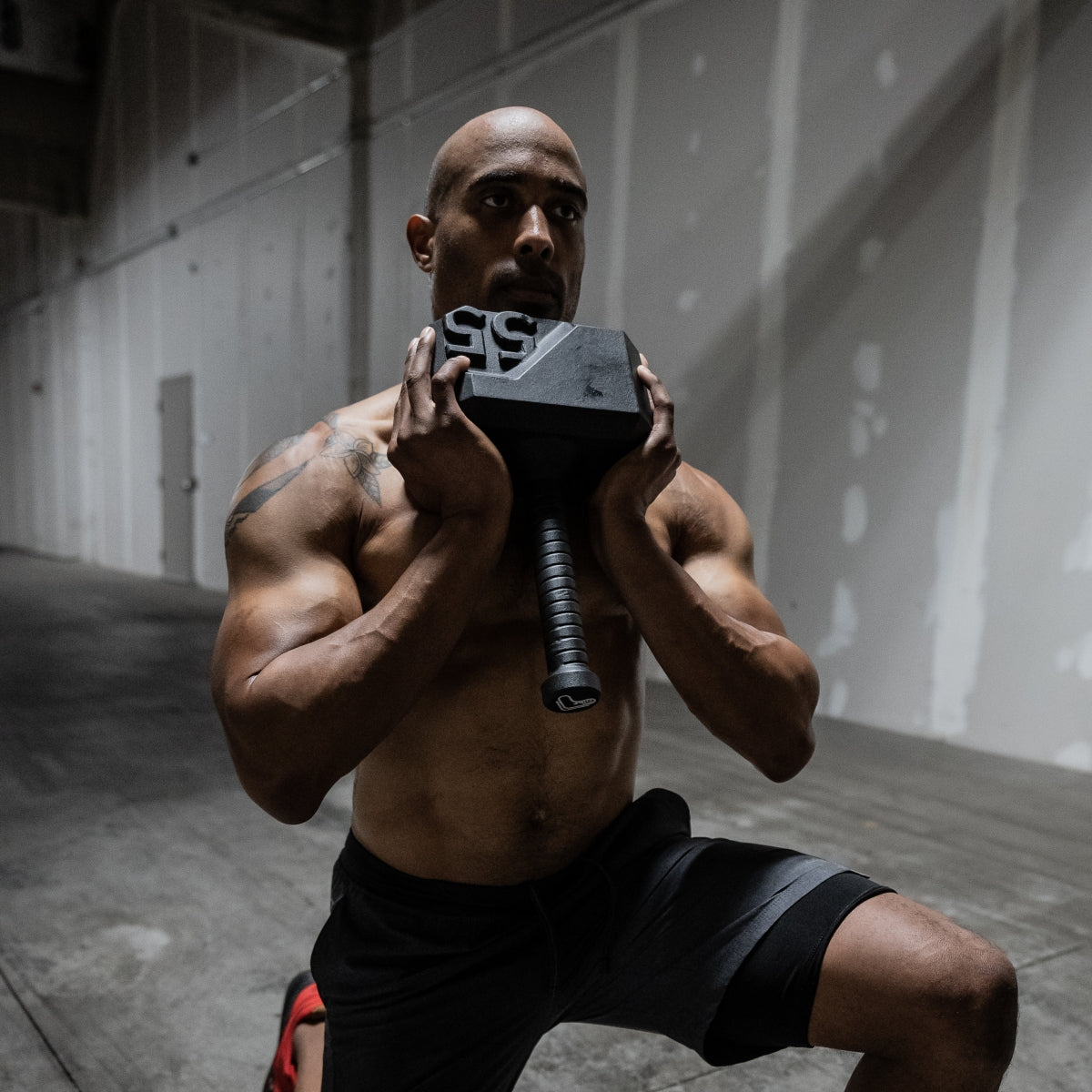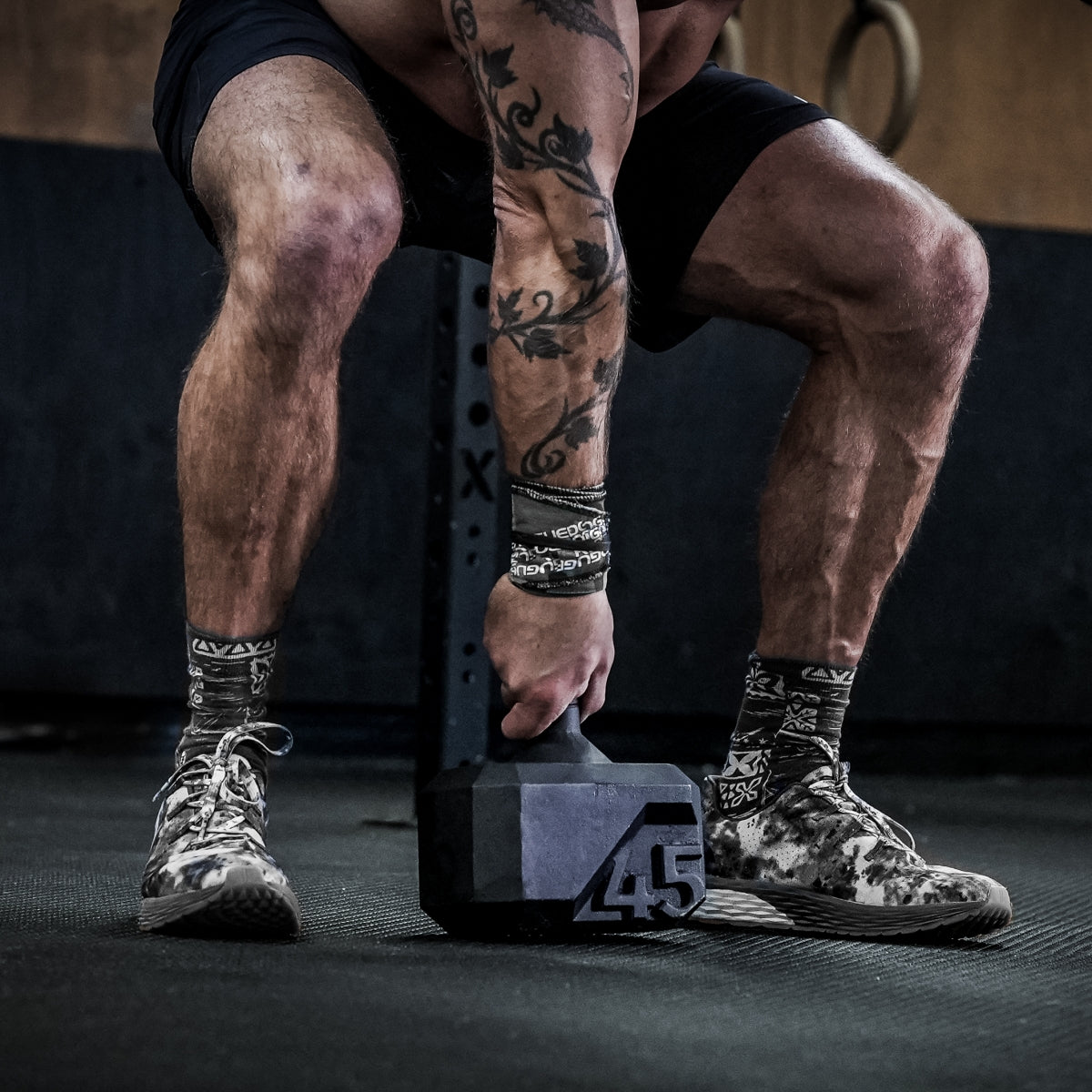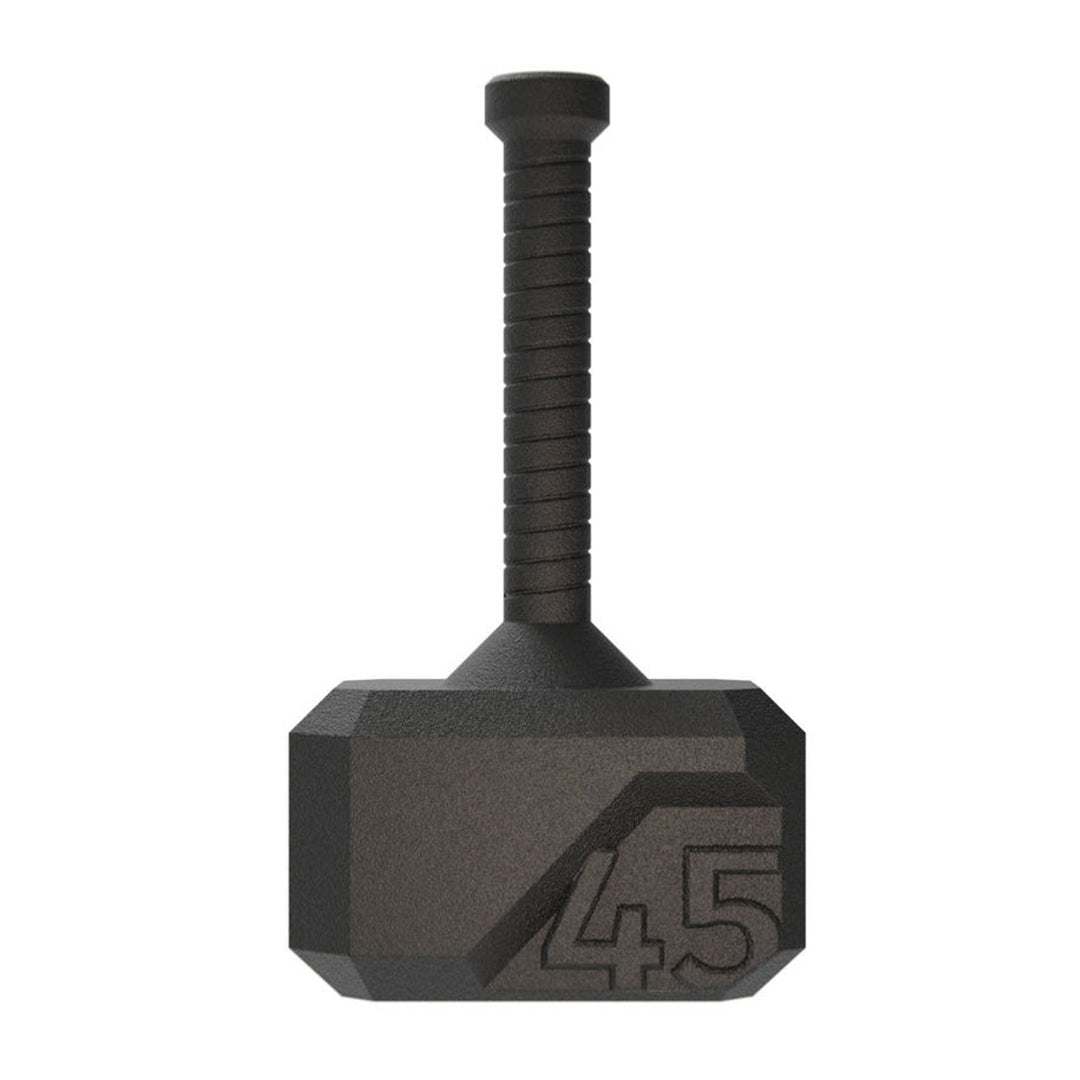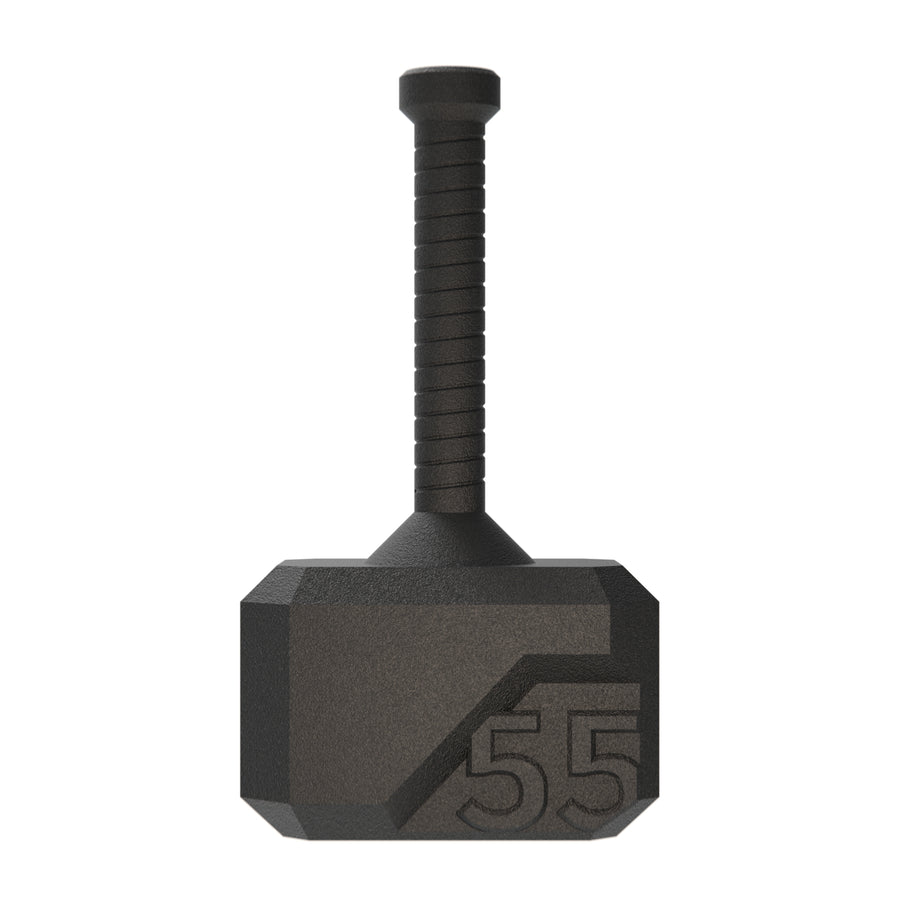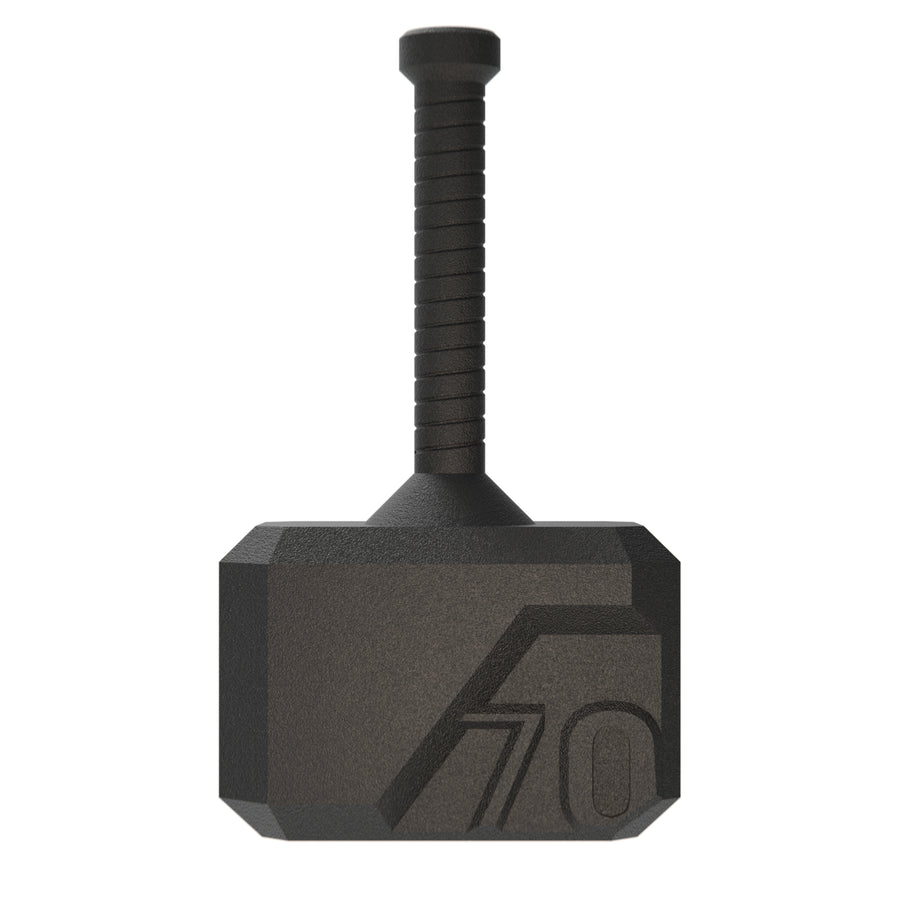 nicky
and 72 other people bought it
inkl. MwSt. Versand wird beim Checkout berechnet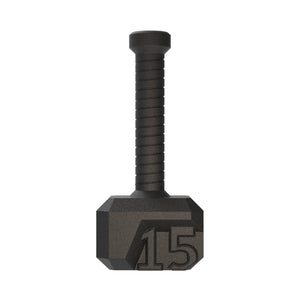 15 Lbs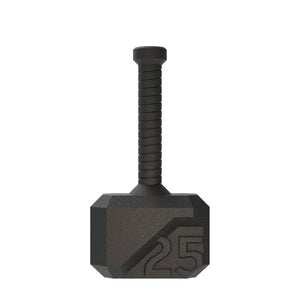 25 Lbs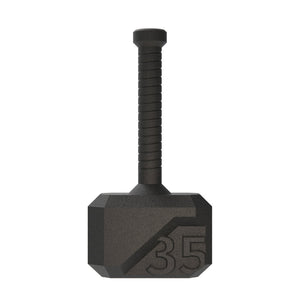 35 Lbs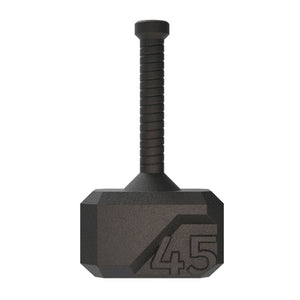 45 Lbs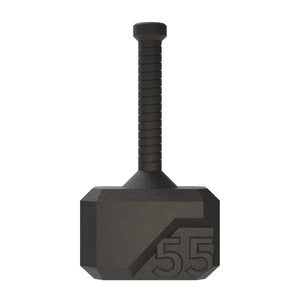 55 Lbs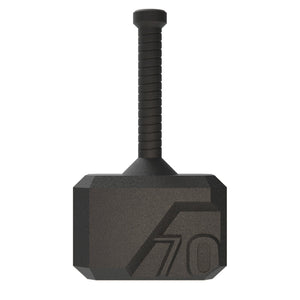 70 Lbs
Garantiert sichere und sichere Kaufabwicklung über
Our new kettlebell/hammer guy is able to perform a variety of moves such as power snatches, various swings, cleans and jerks, farmer's carry, thrusters, power cleans, hammer curls, goblet squats and much more...
SPECIFICATIONS
Material: cast iron

Finish: Powder coated textured finish

Handle: Finely machined rotary handle + powder-coated texture
Suggested Use: On rubber or non-abrasive surfaces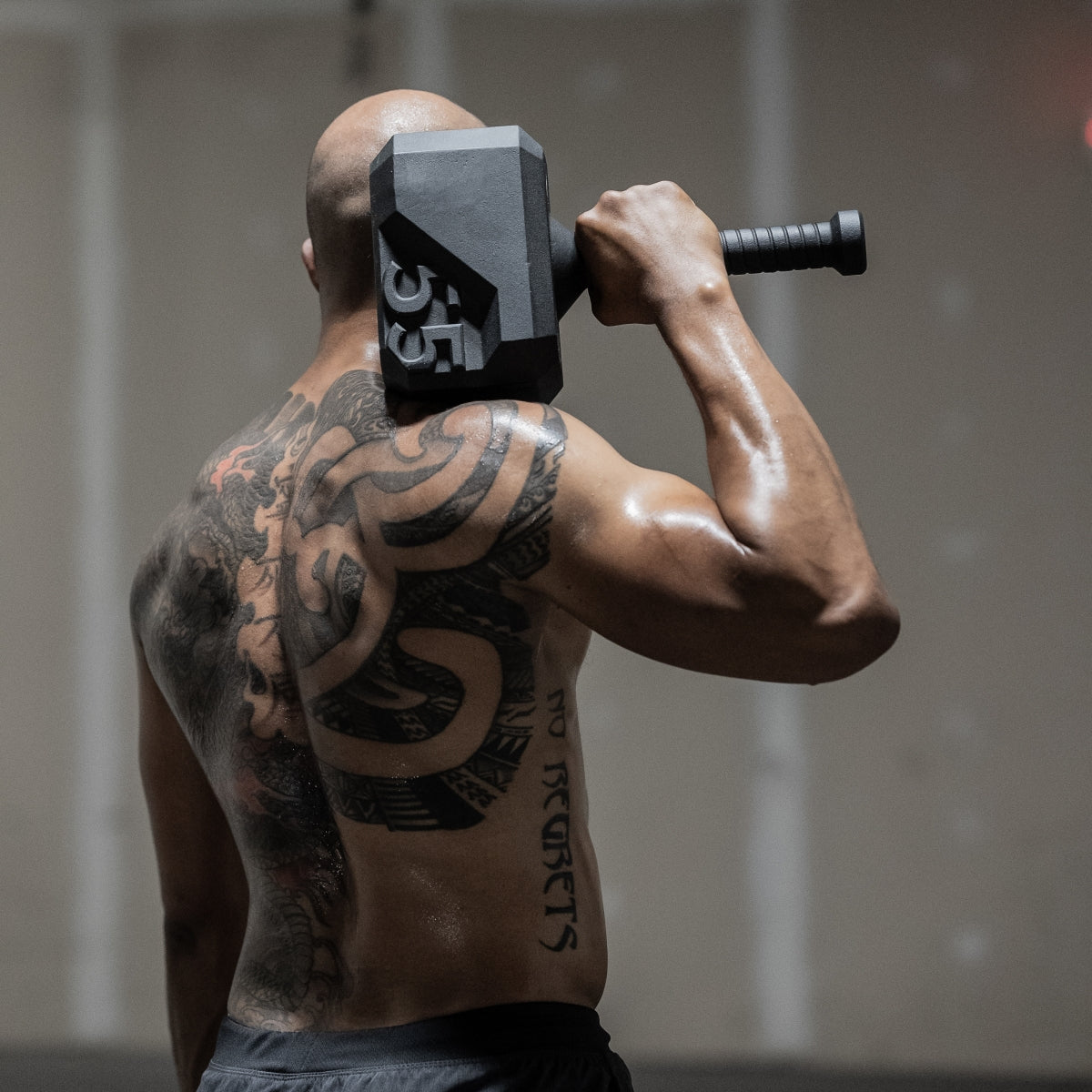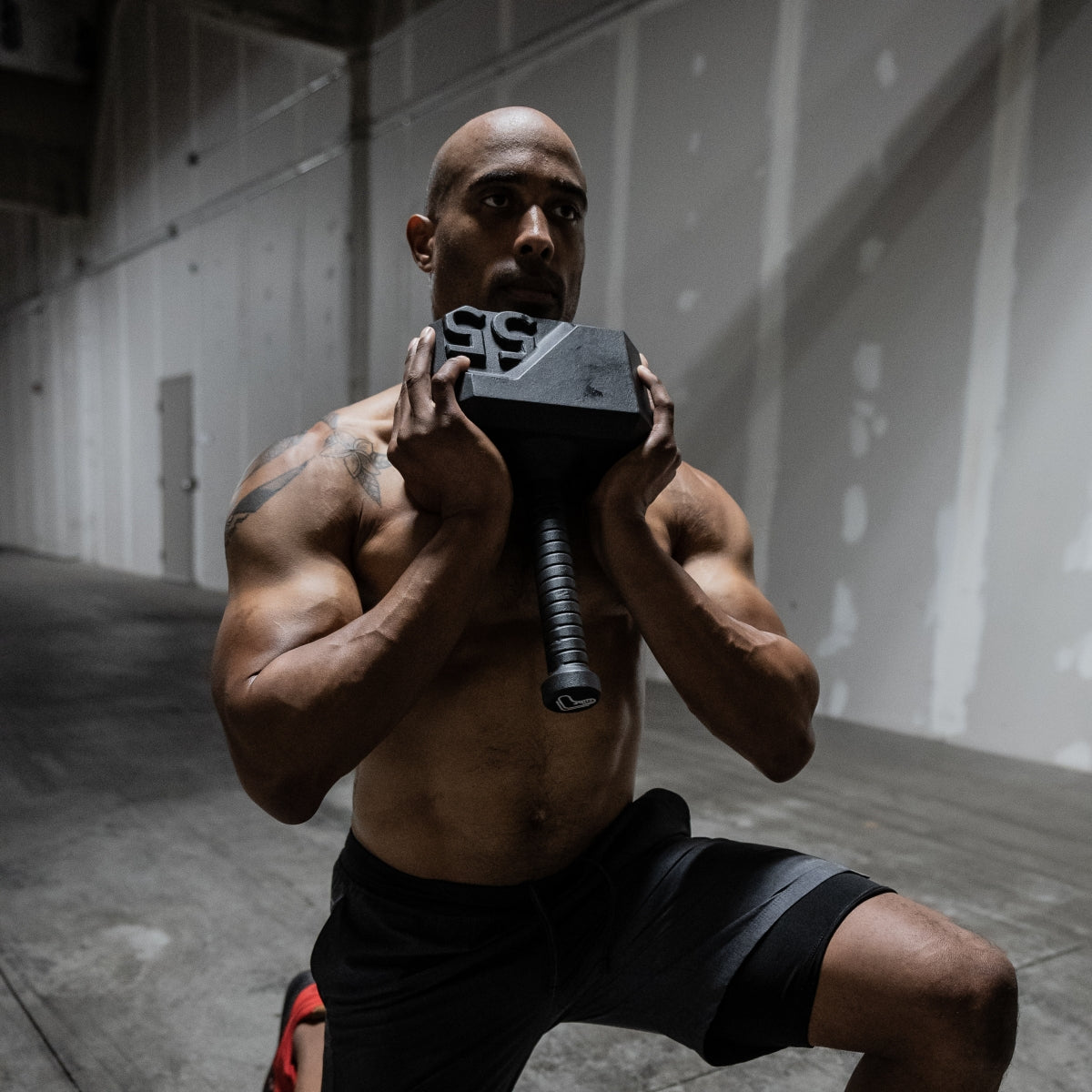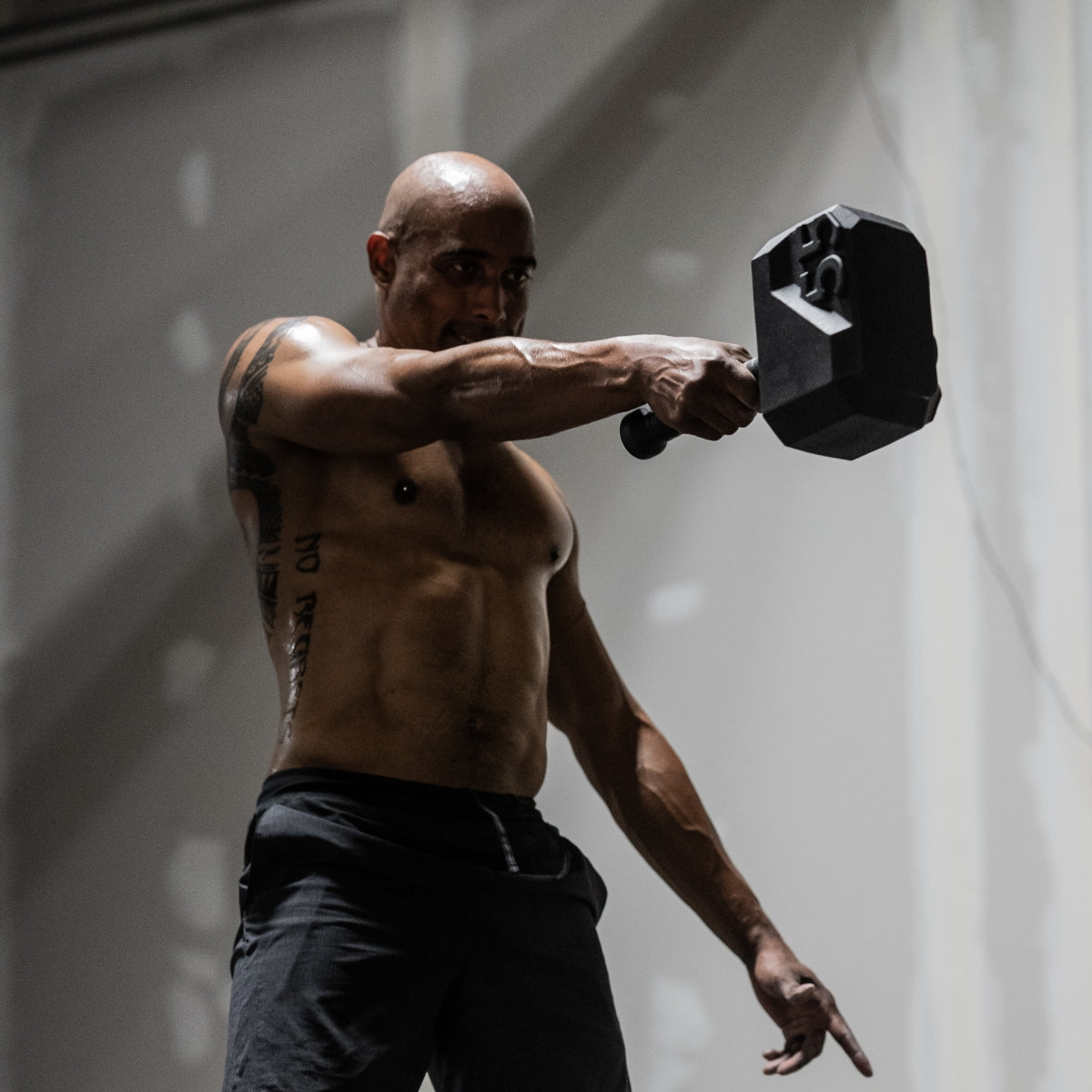 Das ist
TRIBEWOD
Bekannt für einzigartige Premium-Fitnesstools, bestimmt für die, deren Ziel die Challenge ist.
Un martello da allenamento degno di Thor
Ottimo attrezzo per allenamento di materiale solido e non scivoloso con anche un'estetica accattivante.
WOD of the Gods
It's not only a great piece of craftmanship but also a great workout tool. Never thought training would be so much more challenging than with regular kettlebells. Got the 25lbs and the 35lbs version and they both worked very well. I'm heavily impressed.
It's excellent
Really interesting take on a kettlebell, I have the 15 and the 35 and use them for a wide variety of exercises. It's easy to incorporate grip strength as well with this design. Also they are very cool. :)
I bought this this 70lb item for my husband. He loves it!!! His only comment was that he wished the handle was just a little longer. It won't be very much longer before he'll also wish it was heavier! lol Great product and quality! Very Thor worthy!
Amazing
Bought a 70LBS Thor's hammer kettle bell. It arrived on time. Very happy with the service.