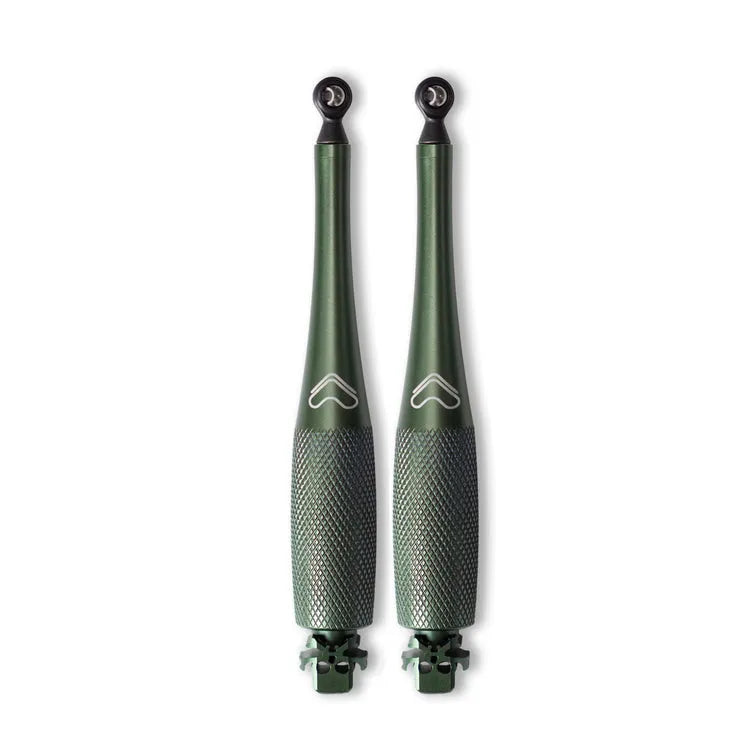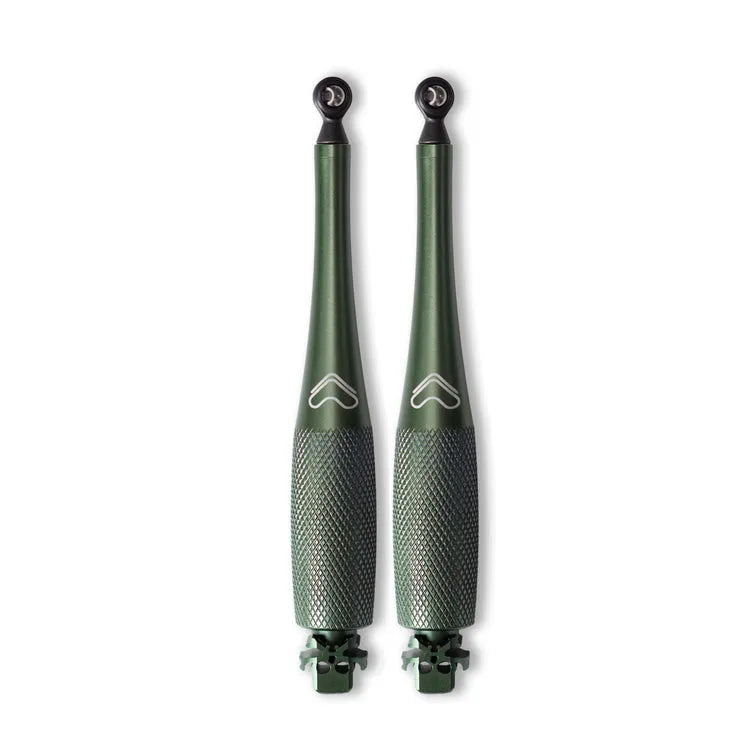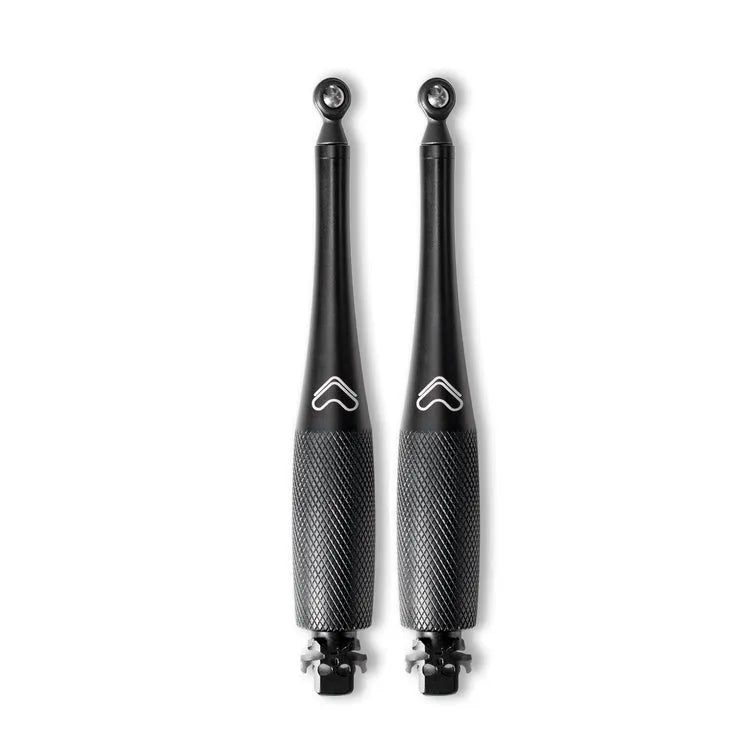 nicky
and 11 other people bought it
VAT included. Shipping will be calculated at checkout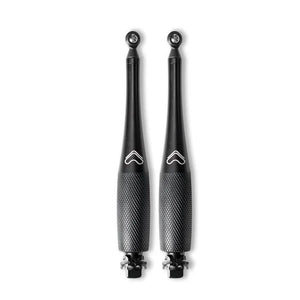 Black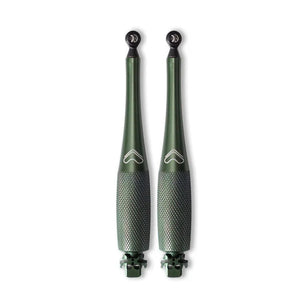 Green
Garantiert sichere und sichere Kaufabwicklung über
Smooth out double unders and maximize speed, with a bad ass touch. Crafted from aircraft aluminum with an extra durable type III anodizing and soft ergonomics, our new Renegade jump rope has just the right amount of weight and holds sublime in the palm of your hands.
SPECIFICATIONS:
NEW Bearing Swivel for omnidirectional movement
Handle Length: 6.25" - 16cm
Grip: Fine machined knurl texture
Cable: 10' Coated 3/32" speed cable. 11' available
Jump rope Adjustable end
Recommended use on rubber or non-abrasive surface
2.3mm - Standard speed rope cable
2.3mm Adjustable Screws
Heavy Metal and professionally made.
Tribe WOD has made an amazing jump rope that is all high quality material. It comes in a hard shell case with straps that allow you to place both handles inside securely. This is a high quality speed rope with adjustment nuts so that the length can be easily adjusted in seconds. The handles are made of heavy metal which provides a nice weight to this jump rope. It naturally feels great in my hands and the rope spins nice and smooth with no problem. They have a cool skull design on the tips of the handles which makes this jump rope look extreme when using it. I love everything about it and would definitely recommend this product to anyone. Thank you for reading my review!
Exceptional
Jump rope came with 2 handles, 2 cables to cut to varying lengths based on personal taste, and a carrying case. Handles have a nice fit in palm and skull detail is nice touch! Product provided superior durability in extensive HIIT workout. This is a great addition to expanding workout routine.
Nicest jumprope ever!
Great jumprope. Comes with weighted ergonomic hand grips, 2 poly coated woven metal ropes. The length is adjustable by easy screw assembly. Bearings in the grips help keep rope from tangling. The jumprope also come with a nice, padded zipper case for storage.
Awesome jumprope
It's great I'm not an experienced jump roper but I think this is a fantastic product my only issue is the plastic where the rope hits the ground has gone away and left the metal inside exposed but that might be my fault, am I not supposed too use it on concrete? 😅
Correct, we recommend to use the rope on a non abrasive surface
Jump
Absolutely love it!
Bought a second for my son. Can't wait to hear how he likes his.