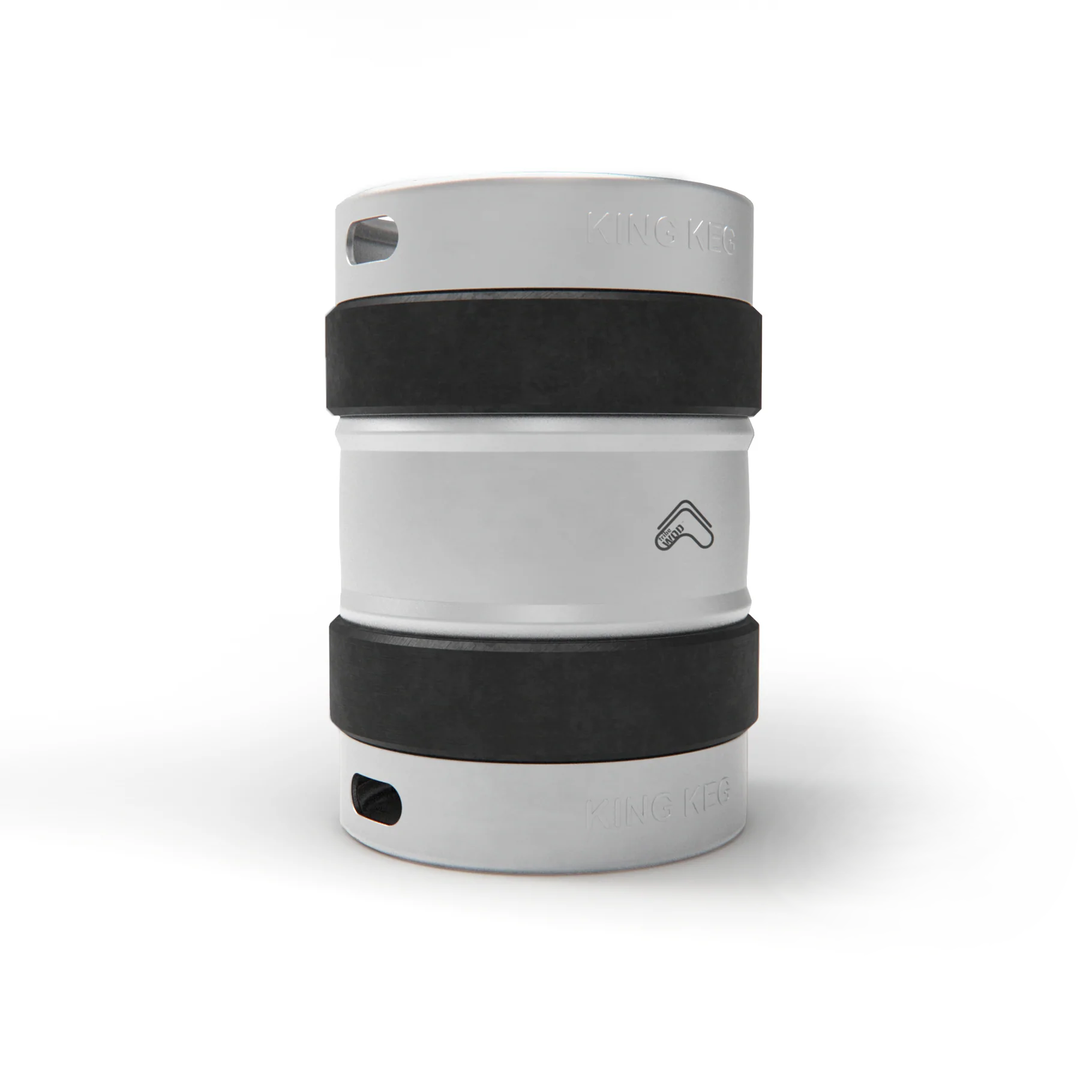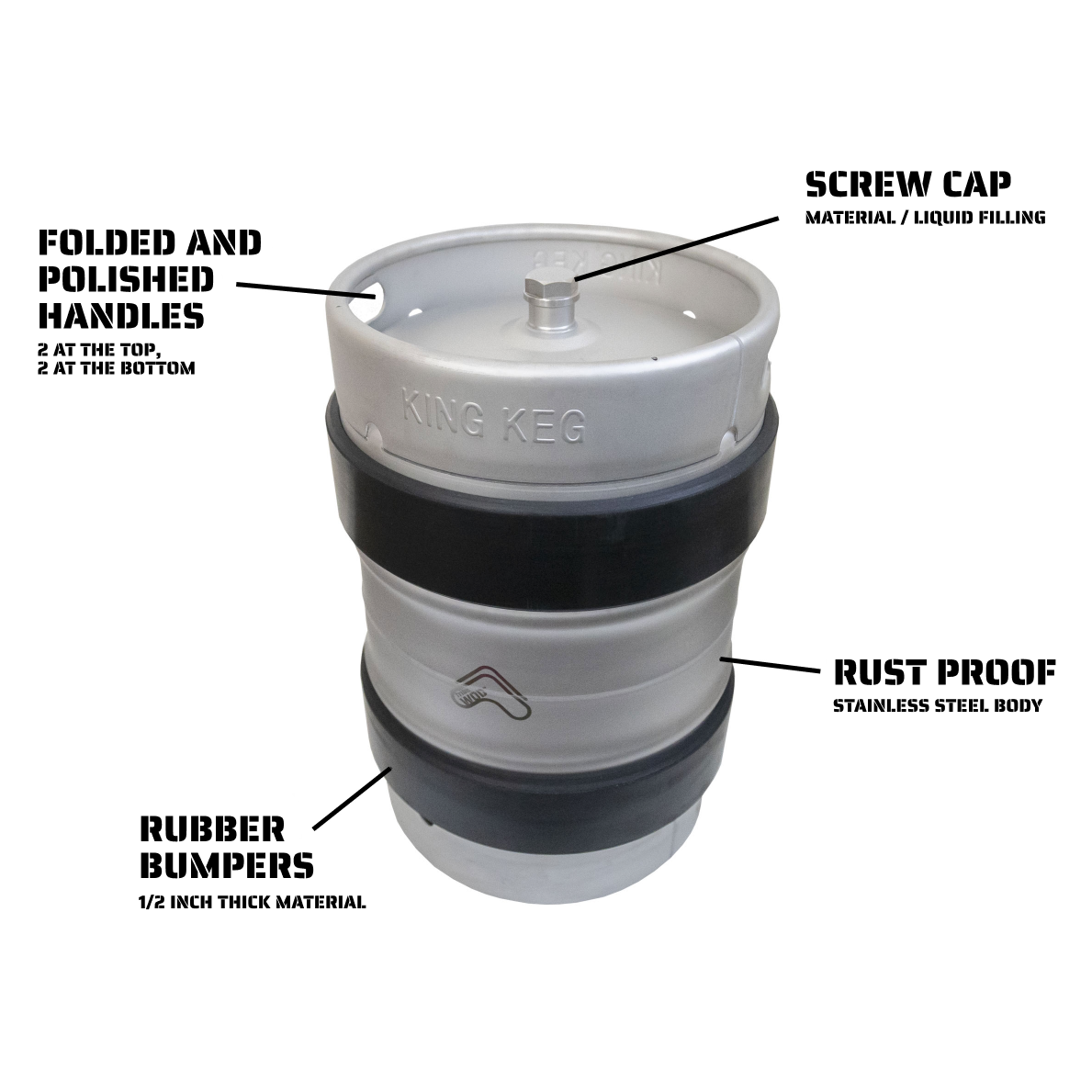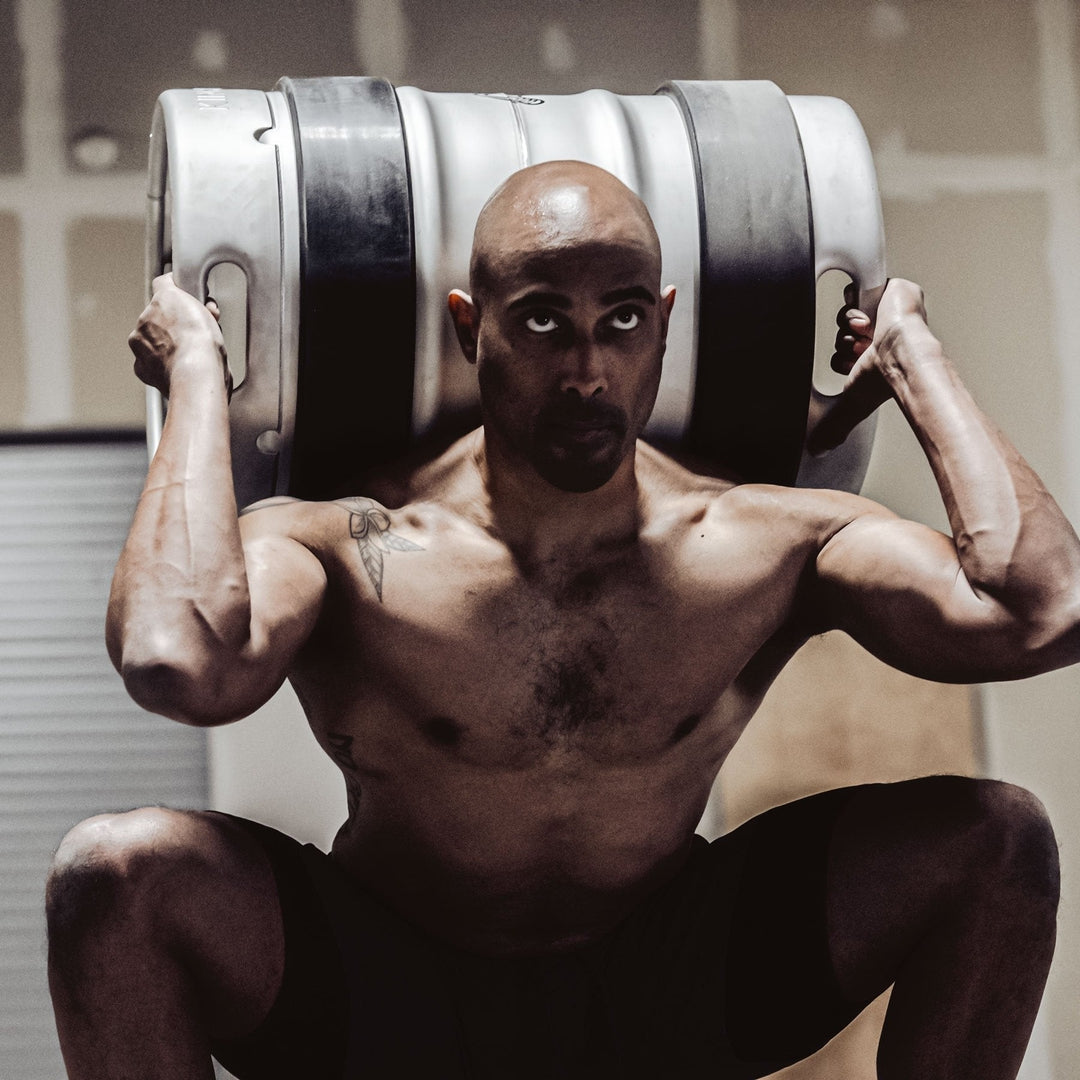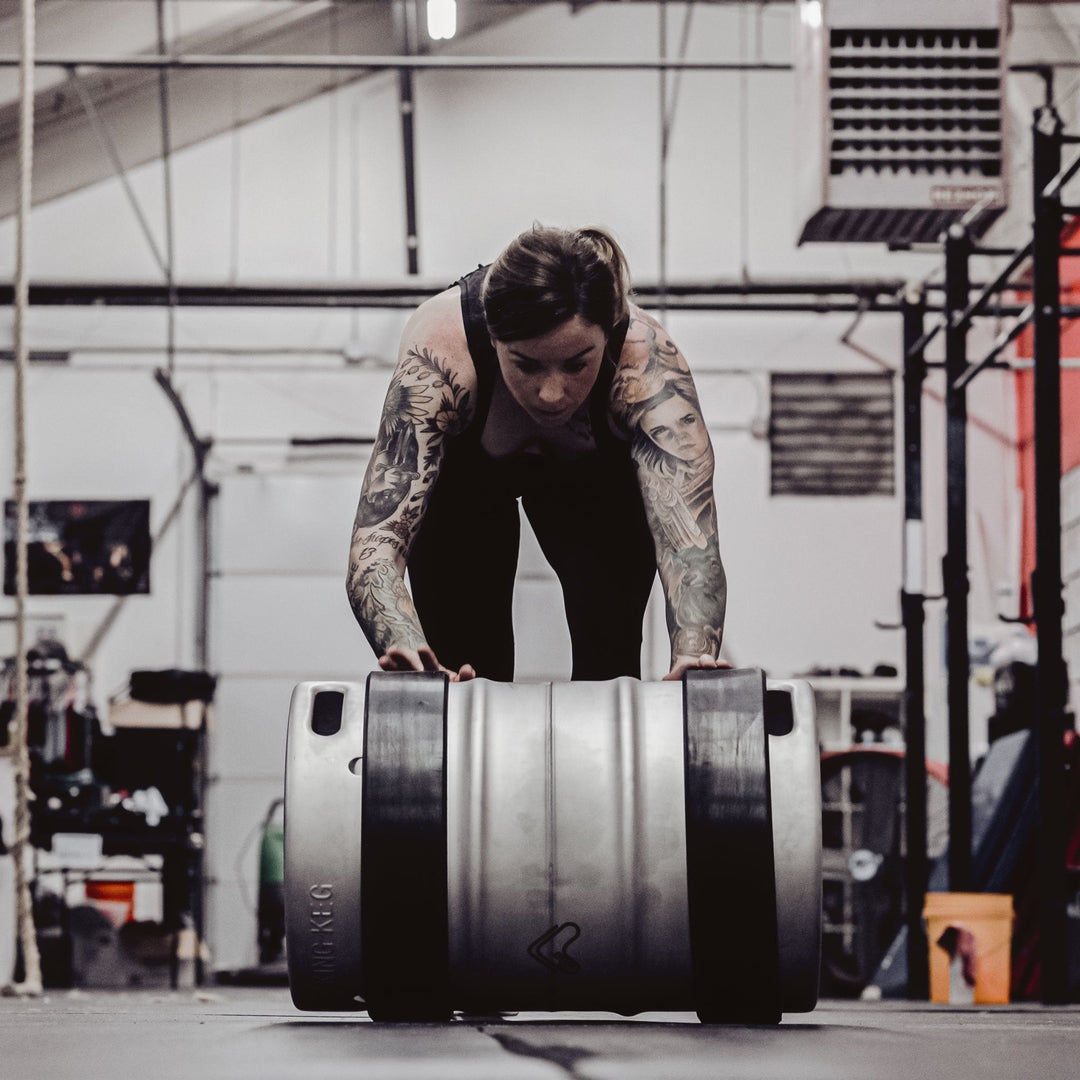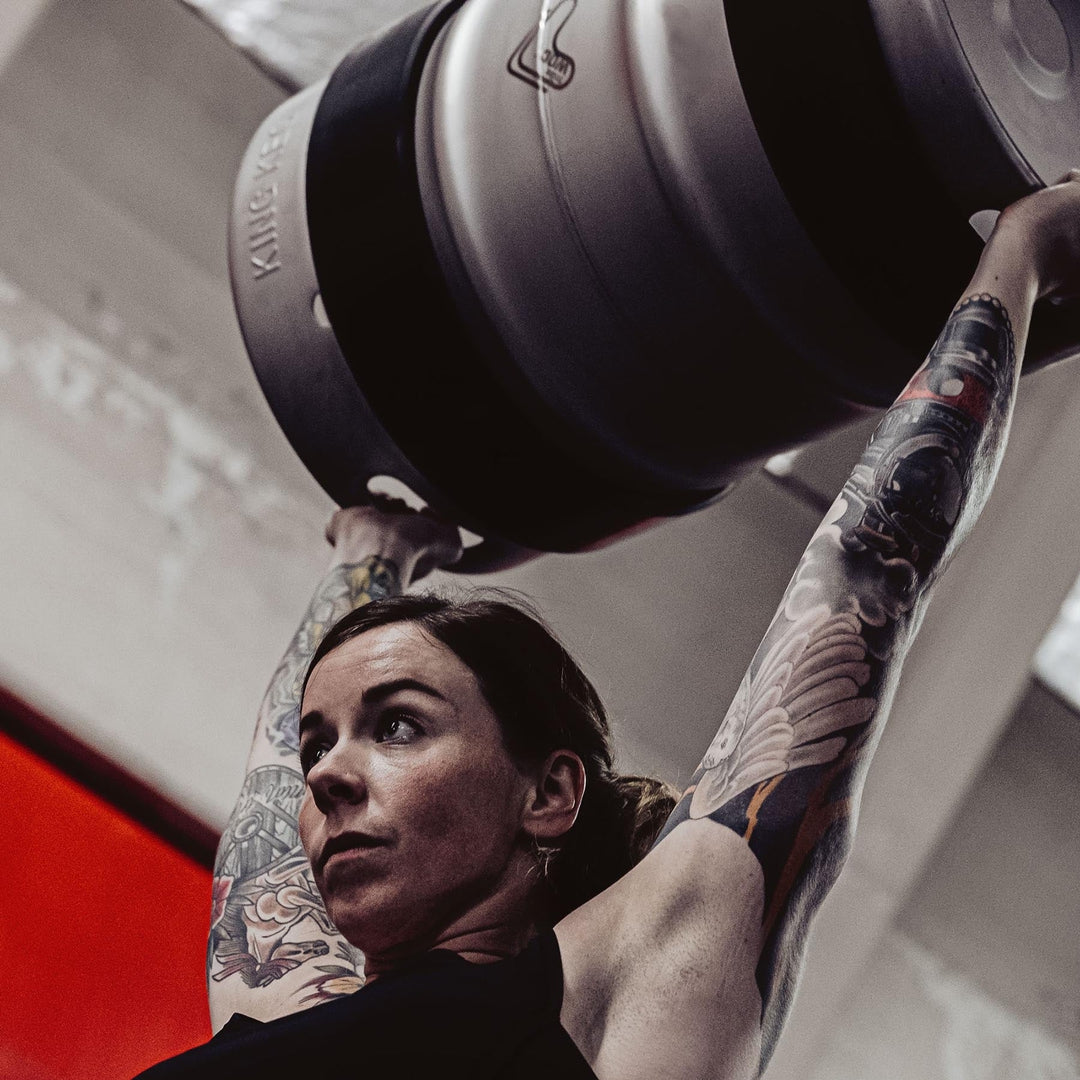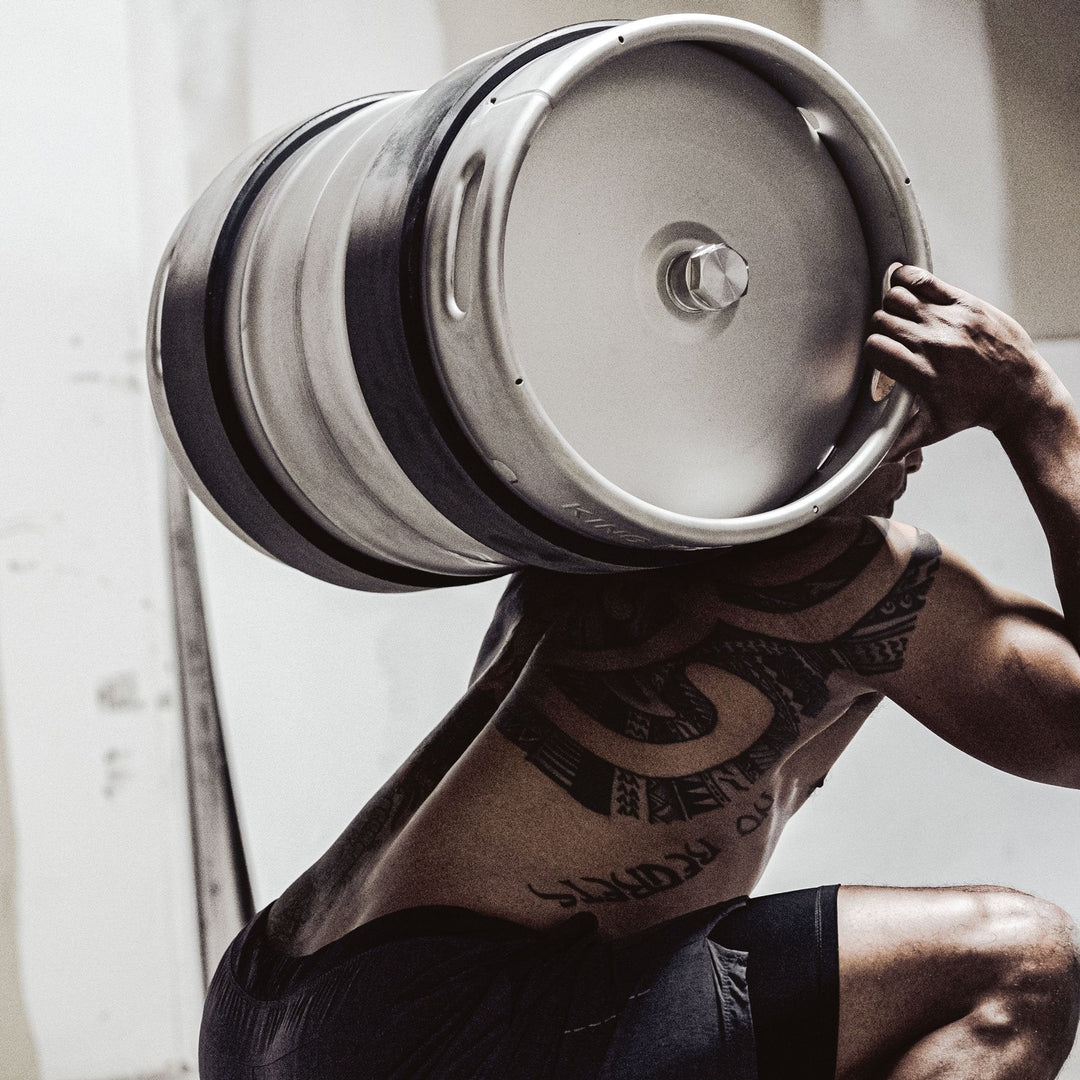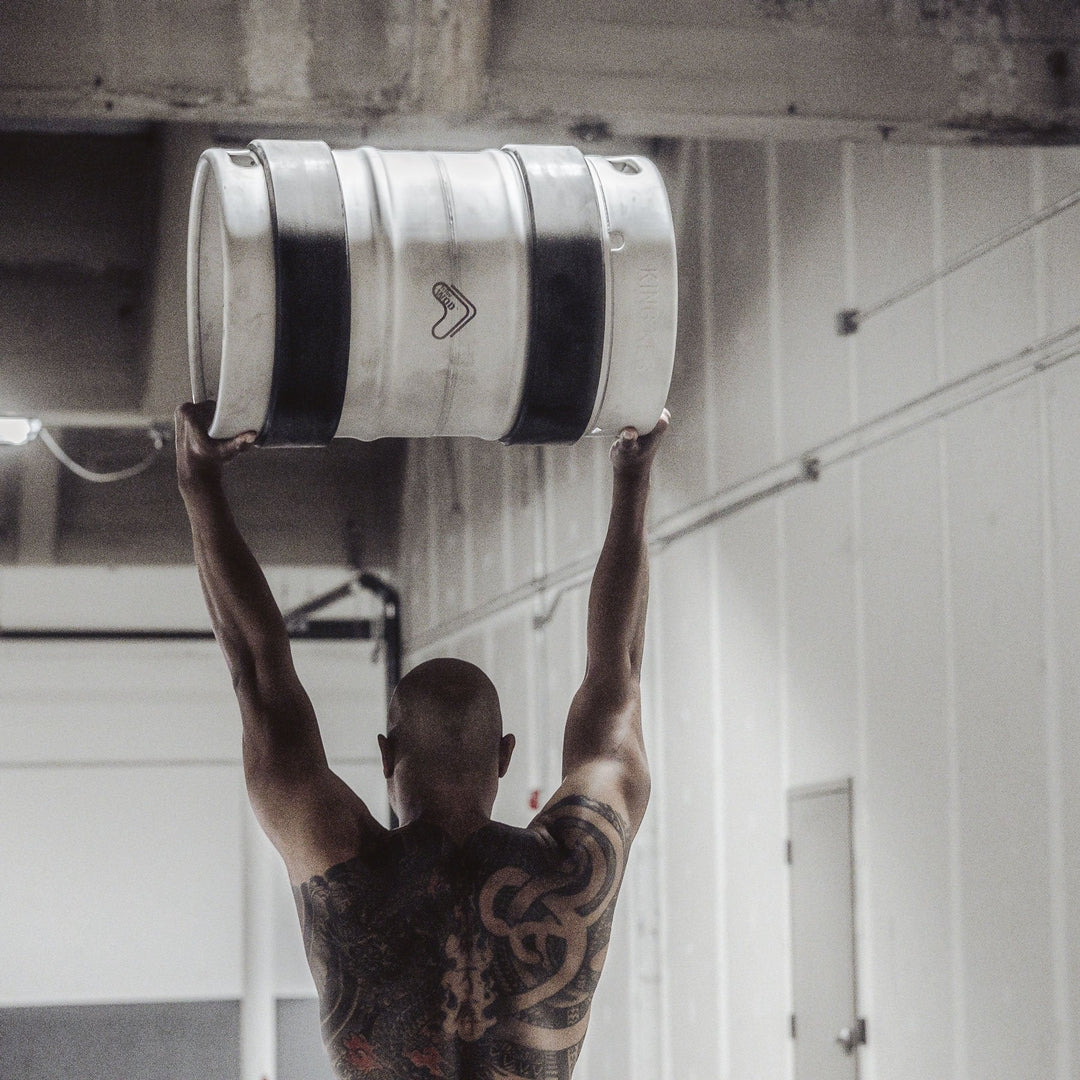 coachkack
and 93 other people bought it
VAT included. Shipping will be calculated at checkout
Garantiert sichere und sichere Kaufabwicklung über
Are you ready?
Lift, press, carry, roll, jump over... it's all here inside this badass barrel. KING KEG is our most versatile training tool for; strongman, powerlifting, or any athlete on a mission.
The perfect tool that provides you with a full body or selective muscle workout. With an emphasis on your legs, back, butt, hips, shoulders, and arms, you can go heavy, up to 600lb of load, and max out your strength.
CUSTOM HANDLES
Our 4 specially designed handles come with no sharp edges, for maximum comfort, optimized grip, and support for high loads.
DIMENSIONS:
W 16.50" / 419mm x H 24.50" / 622mm
Weight Empty:
35 lbs / 16 kg
Max load:
up to 600lbs / 272kg
Recommended use:
Indoor / Outdoor, on rubber or non-abrasive surface
King Keg review
I have enjoyed using this keg. It has been a great addition to my workouts. I have put in a couple of "keg days" per week into my activities. It has helped with adding variety. Whatever helps steer clear of complacent adaptation.
Great build quality and customer service, though item received seems used
The keg itself is built like a tank and does not leak water, but the one received has a lot of watermarks, minor dings, and scuffs. I suspect that they sent me a used keg or something. The customer service is on point-- after hearing my issue, they quickly came up with a solution that I'm satisfied with. This item is great for functional training if you are into this type of training. Yes, you can probably build one from the ordinary keg (which I've done it myself before), but that probably won't be much cheaper if you purchase a new keg, and the bumper rubber, smoothened handles, and easy screw lid on the king keg are definitely a plus. The only suggestion I have for the keg is probably to have a slightly thicker seal ring so I don't have to screw all the way every time. Highly recommend this product.
Amazing
Perfect it was a great use for clean and jerk