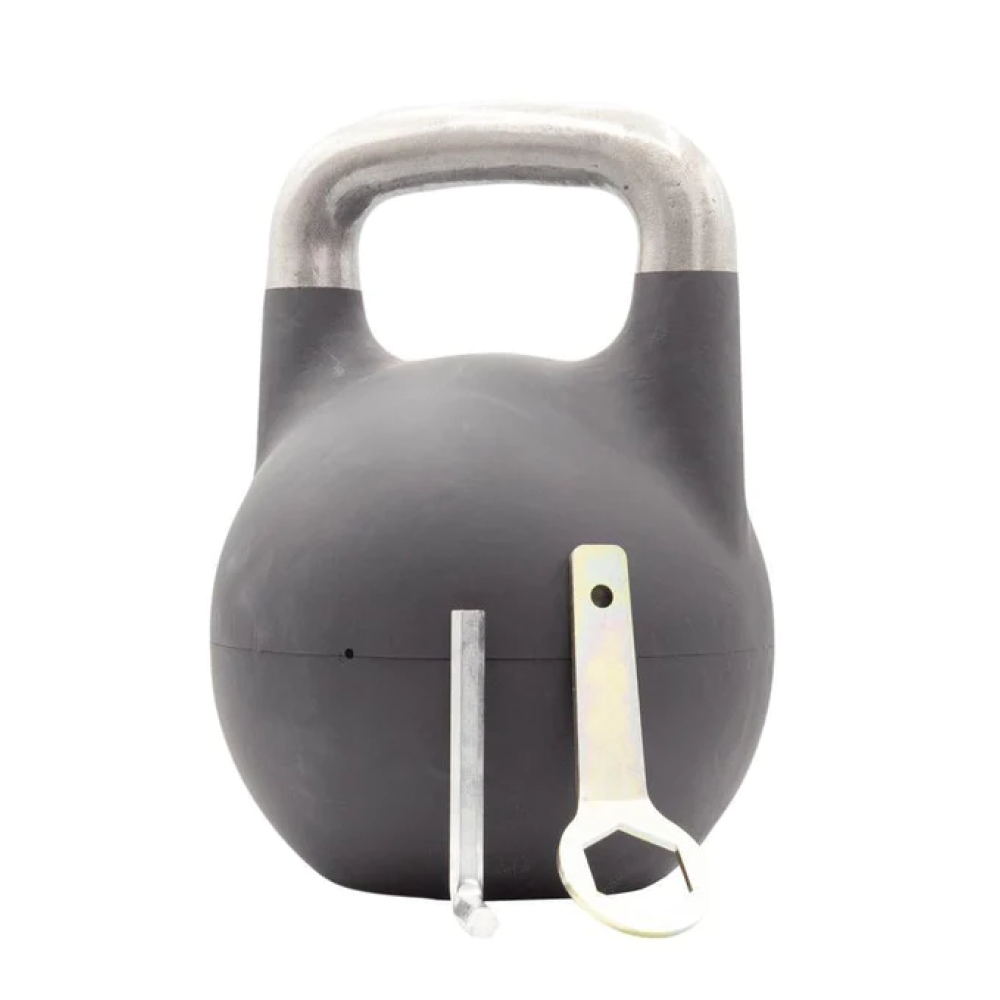 nickson
and 40 other people bought it
12-32KG adjustable competition kettlebell
inkl. MwSt. Versand wird beim Checkout berechnet
Garantiert sichere und sichere Kaufabwicklung über
The all-in-one kettlebell
Adjustable weight kettlebell including tools
12-32 kg, in 1 kg increments, except 13 & 31 kg
35mm handle for a firm grip
Steel shell for long-lasting strength gains
This one kettlebell is like a complete set of kettlebells from 12 to 32 kilograms in 1 kilogram increments. Buying so many different kettlebells would normally cost close to $1,000! This competition-style kettlebell has a 12-pound steel shell containing seven cast-iron plates weighing 2,2,2,3,3,4 and 4 kilograms. The plates are screwed in and secured with a screw so there is no movement during use. You can add or remove as many plates as you need for specific workouts to adjust the weight.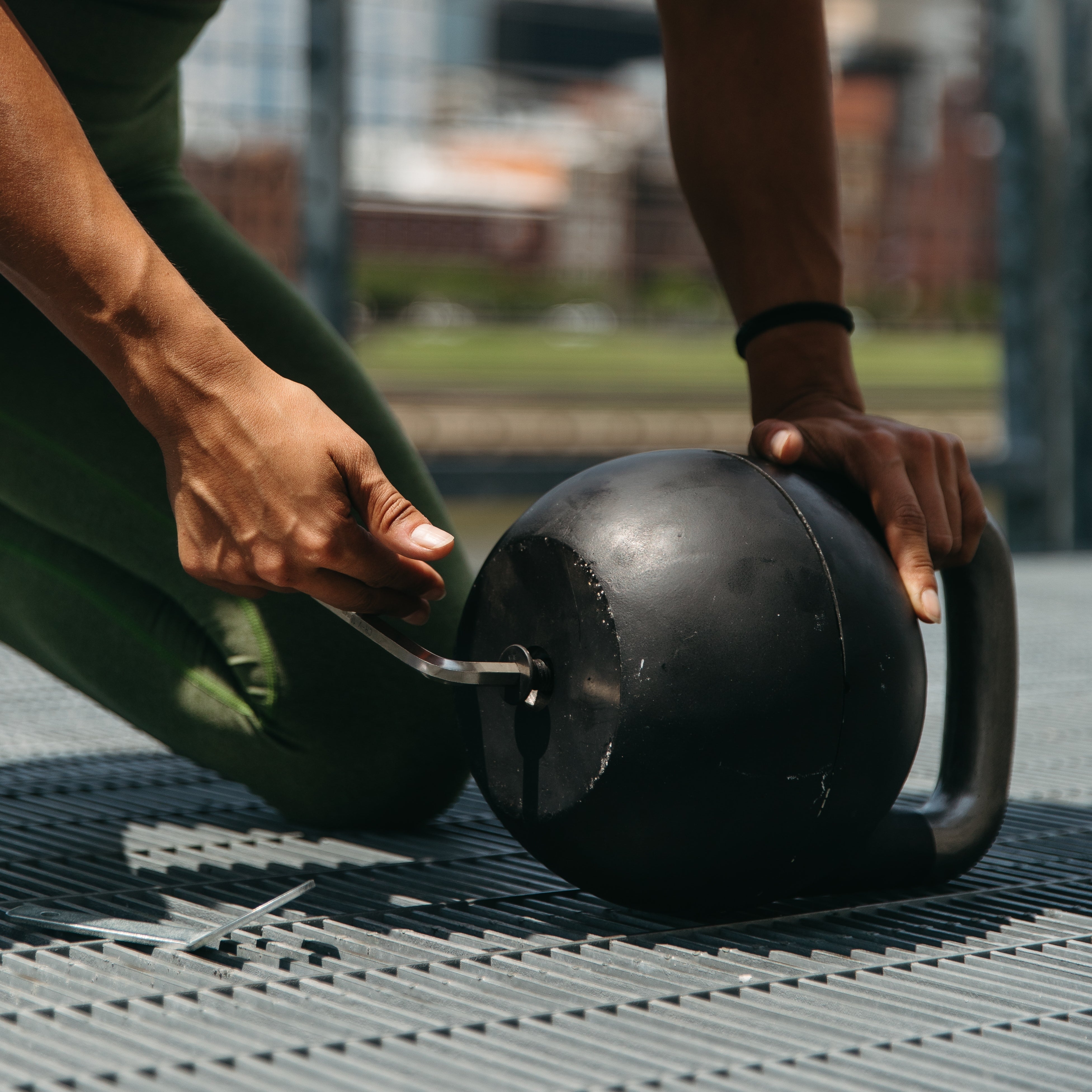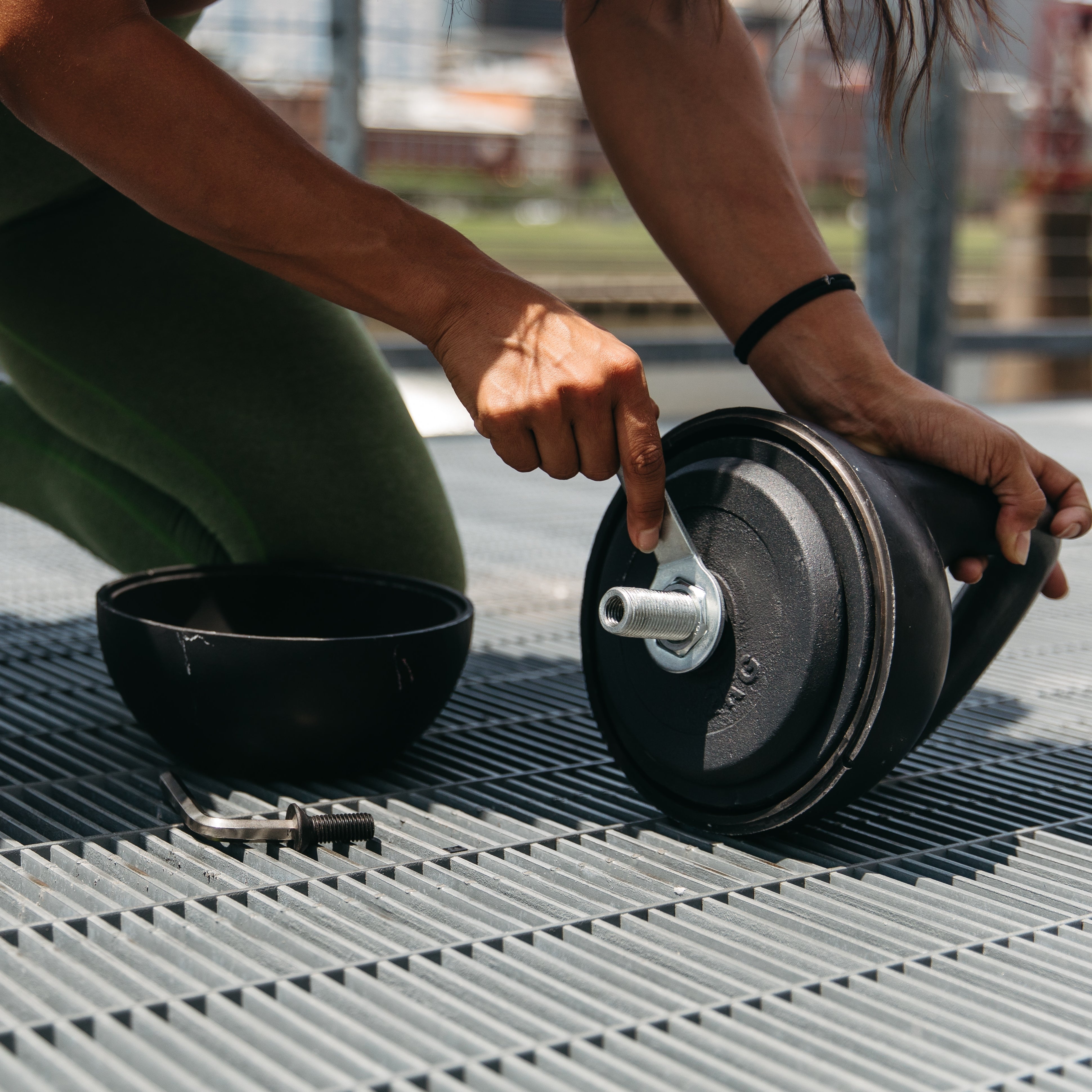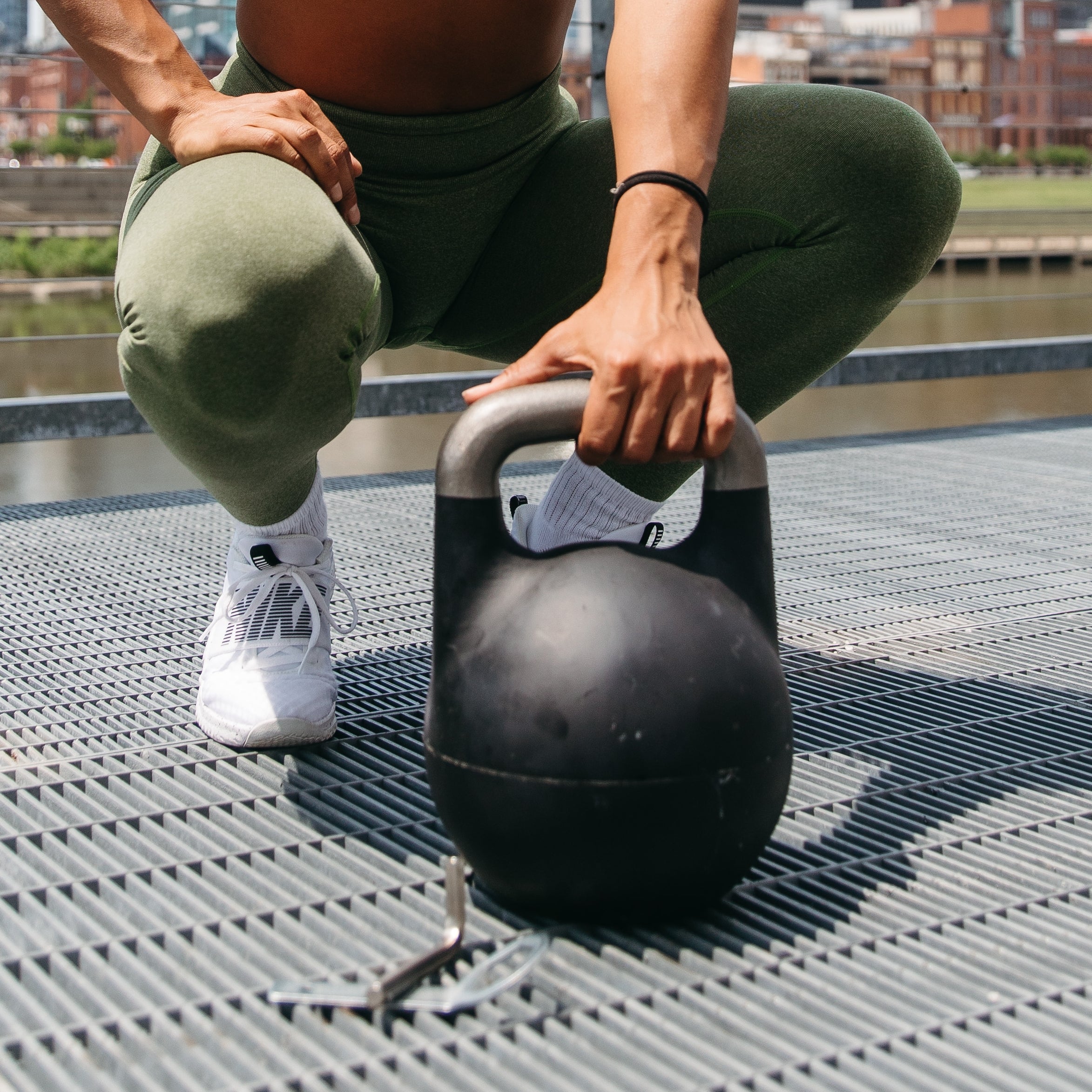 DIE ALL IN ONE-KETTLEBELL
Diese Kettlebell bietet dir den Umfang eines ganzen Kettlebell-Sets von 12 bis 32 Kilogramm in Ein-Kilogramm-Schritten! Einzelne Kettlebells in all diesen Gewichten zu kaufen, würde um die 1000€ kosten.

Du musst nie wieder eine Kettlebell kaufen - es sei denn, du willst zwei! Perfekt für das Training von Hebern, die in 1 Kilogramm-Schritten steigern möchten.
Die Wettbewerbs-Kettlebell besteht aus einer 12 kg schweren Stahlhülle und sieben Gusseisenplatten mit Gewichten von 2, 2, 2, 3, 3, 4 und 4 kg im Inneren. Die Platten sind festgeschraubt und mit einer Schraube gesichert, sodass sie sich während den Übungen nicht bewegen. Die Platten können je nach Bedarf hinzugefügt oder entfernt werden (Werkzeuge inbegriffen), um das Gewicht für bestimmte Workouts anzupassen. Mit allen Platten wiegt die Kettlebell insgesamt 32 kg.
35mm Griff
Identisches Fenster und Griff zu unserer Kettlebell Sport Serie
Einstellbar auf jedes Gewicht zwischen 12 und 32 kg in Ein-Kilogramm-Schritten, außer 13 und 31 kg
Hülle aus Stahl, Gewichte aus Eisen
best kettlebell to save money
very high quality, handle is very well made also the rest of the bell.
no noise whatsoever from the inside weights, if not known i would not say that it was an adjustable kettlebell from how solid it feels.
Not buying single kettlebells anymore
Best kettlebell
This is only the second bell I've ever bought, yet it feels so much better than the GorillaSports bell. The adjustability makes it also a no-brainer from an financial perspective. Won't need to purchase another, unless I want to have double bells or want to push past 32kg. I don't think the latter will happen 😃.
It is very comfortable when snatching high volume.
a solid tool, very sturdy
well-built and solid, great to work with and very versatile, can recommend it!
The best money can buy!
My second.
If I had three arm I would have bought third.
Just like my first I had to file down the sharp inside edge and pad the bottom before adding the first plate. That makes the tightening easier and no risk of cutting the hand. Good to go! Let's Swing!
This kettlebell is just plain excellent! I've been using it set at 28 kg for the past three weeks, and both bolts are just as tight as when I configured it on day one! It's build like a tank 👌🏽